Search engine optimization, also known as SEO, includes all techniques that aim to improve the positioning of a page, a site, or a web application on a search engine's results page (SERP for search engine results page).
Goal: optimize with SEO
The aim is to improve the positioning of a website on search results pages. The positioning of a website is considered good when it is classified on the first page of search results and therefore in one of the first seven to ten natural/organic answers in a search on keywords that correspond precisely to your business idea.
Learn more about Google
Google started as a search engine, undoubtedly the best in terms of relevance. Its services have multiplied, giving rise to email management with Gmail, calendar management with Google Calendar, storage and editing of documents in Drive, among other tools that have enabled Google to rank among the top companies on the web.
Some relevant data
There are more than 130,000 billion pages that are indexed by Google. Every day, 20 billion sites are visited and crawled by Google.
In each search, Google tries to organize the contents in a ranking that offers the best answers in the first positions. And the numbers below show that users trust that analysis:
Search traffic in Europe from Google

90%

90%

Clicks received on the first three organic links

30%

30%

Clicks on a link on the second page of the results

1%

1%
There are techniques that aim to improve the understanding of the subject and content of one or all pages of a website through robot indexing.
What are some of them?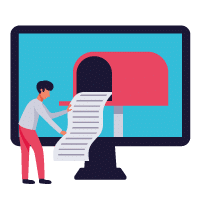 Let's work together!
Do you have an idea for your business and don't know where to start? We are just a click away. Contact us  🡆